Ultra-Fast Residential Internet Services
If your family regularly accesses the Internet for streaming video or gaming, especially if there are multiple users and devices in your home, you need fast and reliable broadband service. If you are an apartment renter, you may be able to receive basic broadband at a low price as long as you're willing to sign an agreement to use the same provider as everyone else in the building. Major broadband providers often sign multi-year deals locking their service into large apartment buildings.
While low-cost Internet might initially be perceived as an attractive option, a disadvantage is that performance will vary since all other residents will be sharing the same connection. Especially during peak times, end users will find that download speeds are substantially reduced while upload rates will become practically glacial. While this might not affect the casual Internet user who is content to browse the web and send and receive email, even a small family with multiple devices and bandwidth-intensive video and music streaming habits will find slow connections to be a frustrating experience.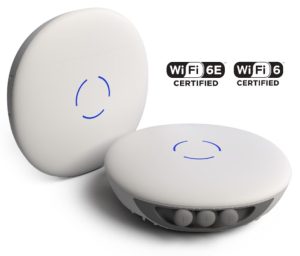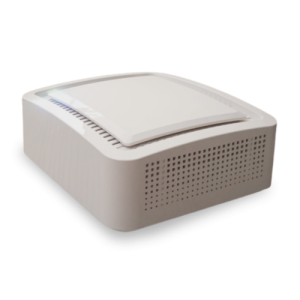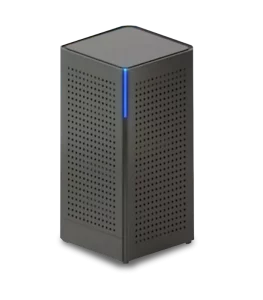 Next-Generation WiFi 6 Routers
New Visions provides GigaSpire BLAST WiFi routers—enabling a whole-home WiFi connection across your property, without switching networks or dealing with signal drops.
These devices allow for high throughput connections that do not get bogged down by multiple devices, and can be controlled via the CommandIQ mobile app, which our subscribers get access to.
The mesh network powered by GigaSpire BLAST WiFi routers means you won't have to deal with dead spots, and can have all your smart devices connected without the lag or downtime.
Control at Your Fingertips with CommandIQ™

‍CommandIQ rivals the most downloaded mobile apps in the market. An intuitive design offers complete control of every aspect of the connected home from the palm of your hand.​​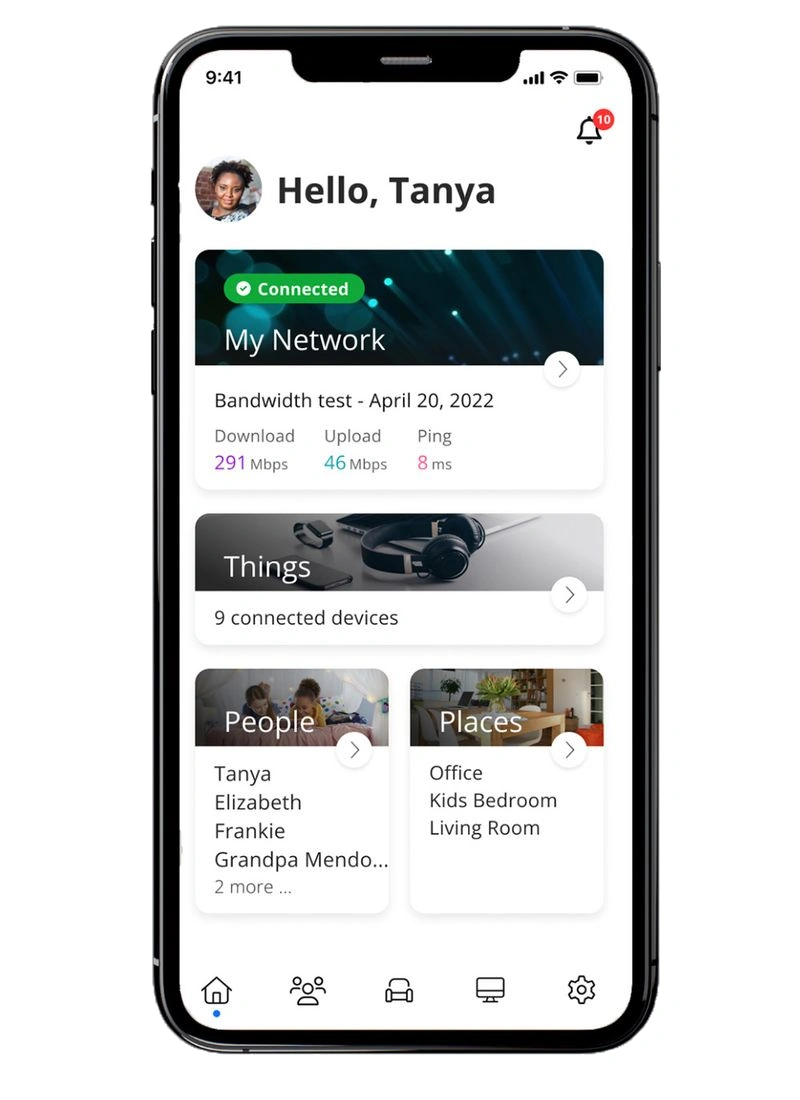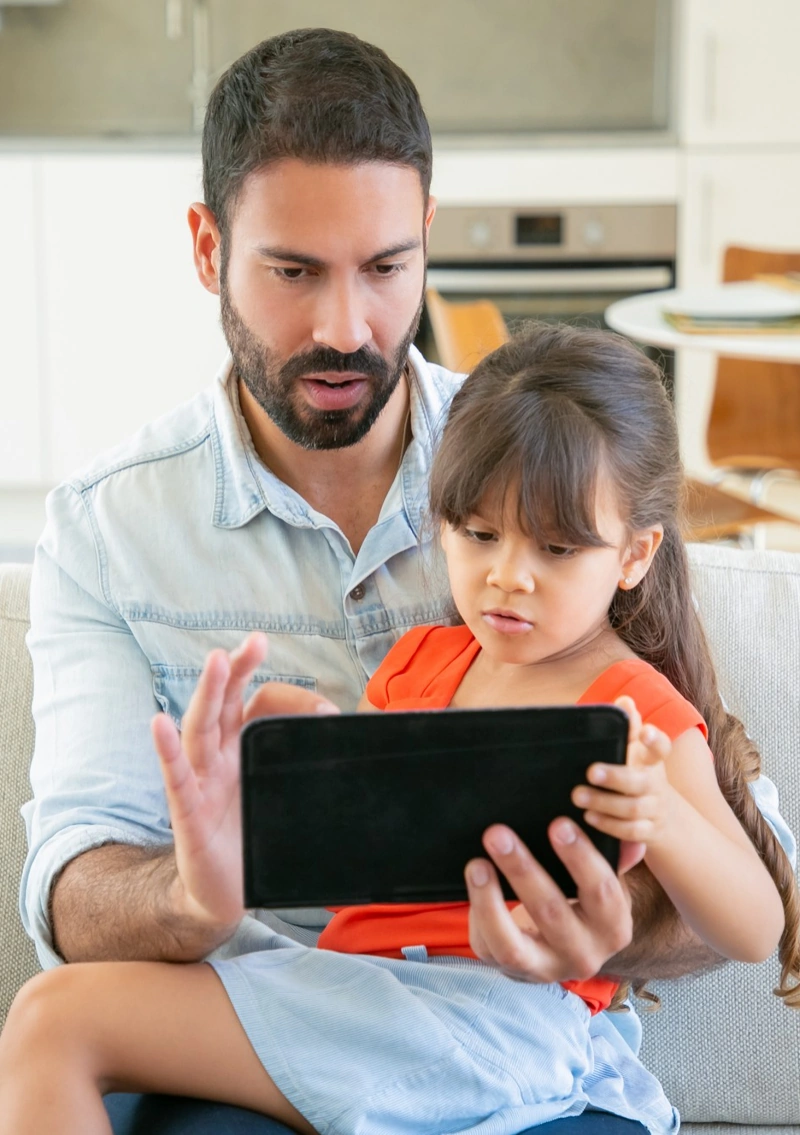 Powerful Parental Controls With ExperienceIQ™

You set the boundaries. You set the boundaries. We help you keep them.With ExperienceIQ™ you can manage screen time, content, and access - all from our simple application.
As viruses and malware become increasingly sophisticated, your network requires an equally innovative solution.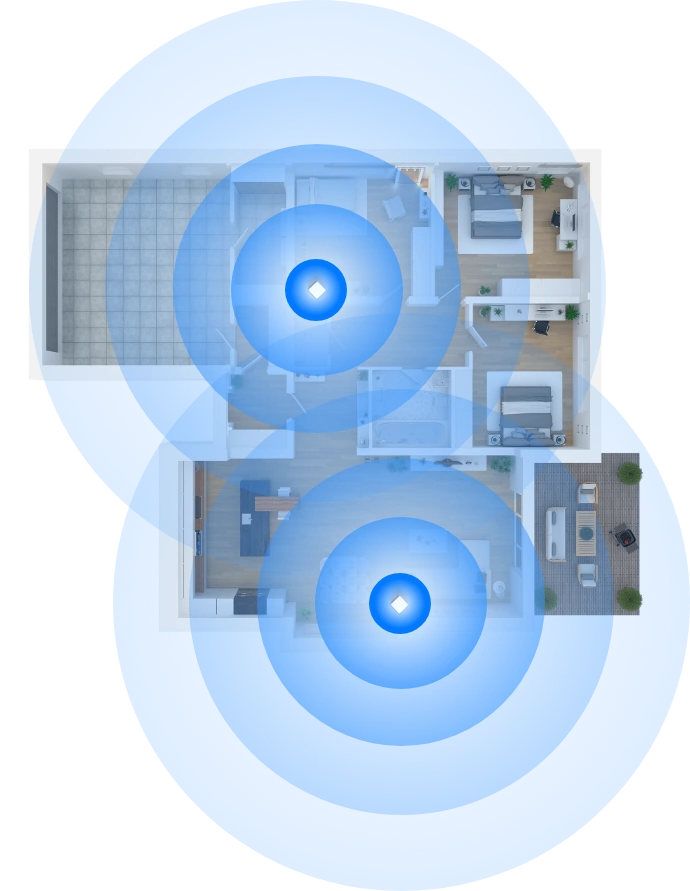 Unrivaled performance and coverage
With dual-band WiFi 6 (802.11ax) you can experience the most advanced WiFi bandwidth everywhere in your home. With the GigaSpire BLAST u6x, receive high-speed Internet connections up to 10 Gbps.
Residential Internet Pricing
Our wholly-owned fiber-optic network was built from the ground up with speed and reliability in mind.
Our starter plan is great for streaming and remote work.
Secure your home while enjoying more.¹
The best speeds New Visions has to offer—ideal for multiple devices streaming, downloading or working concurrently.¹
¹ Speeds up to 940 Mbps down & 940 Mbps upload. Actual speeds vary due to device limits, local network and other factors. $49.99 one-time set-up and installation fee. Other taxes and fees may apply. Paper-less billing and auto-pay required. Credit approval and deposit may be required. This offer is for new residential customers only, is non-transferable, and has no cash or refund value.
An account executive will discuss options available at your location, and tailor a package that meets the needs of your business.